PRAYER REQUESTS
JOIN OUR PRAYER REQUEST COMMUNITY
PRAYING WITH THE MASTERS & AT THE END OF THE DAY
Prayer Request Hotline - Dial 301 715-8595 Enter Pin - 85615955850
* Praying with the Masters starts every Morning at 7:00 am
* Praying with the Masters & At the End of The Day-Every Evening @ 6:00 pm End the Day with Prayer & Meditation
* This call is a motivational prayer to start your day only lasting 30 min.
For any other personal prayers Please email us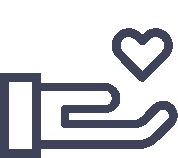 ONLINE GIVING

If you feel stirred to donate, give, sow, tithe, or make a vow you enter into the consciousness of LOVE FOR PROSPERITY. Know that your love for your own prosperity is what moves you to give and experience love at the thought of this spiritual movement prospering too! Know that whenever you come here and give offerings you are entering into the energy law of WHAT YOU SOW YOU SHALL REAP. You are entering into the energy of all the laws of prosperity. And KNOW that YOU ARE NOW RECEIVING GOD'S UNLIMITED SUPPLY in your life, world and affairs. YOU are recieving divine ideas that will open up to you STREAMS OF IN-COME. AND SO IT IS. We receive and bless all gifts with a 100 percent return!